Safeguarding
Hamsey Green Primary School is committed to safeguarding and promoting the welfare of children and young people and expects all staff and volunteeers to share this commitment.
The school adheres to the guidance in the DfE's 'Keeping children safe in Education' document and the governing body acknowledges that safeguarding information and procedure relevant to safeguarding can be found in the following school policies: Child Protection, Health and Safety, Whistleblowing, Code of Conduct for Staff, Behaviour Policy, Attendance Policy and Camera and Video code. Policies relevant for parents can be found on the policies page.
A full copy of the Child Protection Policy is available in the Reception area of the Main School Office.
If you are concerned about a child then please contact the Designated Safeguarding Lead Officer (DSL) at the school in confidence.
| Name | Role |
| --- | --- |
| Mrs N Mace | Headteacher and DSL |
| Mr J Boffa | Deputy Headteacher and Deputy DSL |
| Mrs K Jordan | Assistant Headteacher and Deputy DSL |
| Miss C Walker | SENDCo and Deputy DSL |
| Mrs N Key | Teaching Assistant and Deputy DSL |
| Mrs T Nicholson | Acorns Nursery Manager and Deputy DSL for Acorns Nursery |
If your concern is about the Headteacher then please contact the Chair of Governors on Chair@HamseyTLT.co.uk
All members of staff are required to hold an enhanced DBS (Disclosure and Barring Service) check.
All visitors to school are asked to sign the visitors book. If they are new to the school they are given the safeguarding leaflet. All visitors are given an identification badge and lanyard so that they are recognised around school as visitors on site - the safeguarding details are available for visitors on the back of this I.D.

The internet can play an important part in many aspects of school life, including teaching, learning and improving communication. However, if not used properly, it can be dangerous or harmful. NAHT and Family Action have produced a simple guide including hints and tips for both parents and pupils which we have attached to this page.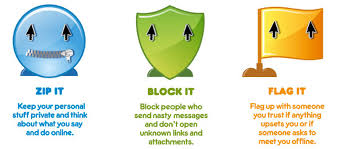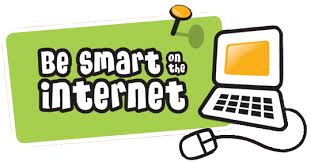 CEOP
CEOP (Child Exploitation and Online Protection) is here to keep children safe from sexual abuse and grooming online.
You can make a report directly to the CEOP Safety Centre by clicking on the Click CEOP button below if something has happened online which has made you feel unsafe, scared or worried. This might be from someone you know in real life, or someone you have only ever met online. CEOP take all reports seriously and will do everything we can to keep you safe.
As well as making a report to the CEOP Safety Centre, the CEOP Education website has information and advice to help you if something has happened to you online.

Net Aware
Netware is a parents' guide to the social networks children and young people use. Stay up to date and keep your child safe in today's digital world. www.net-aware.org.uk/
Bullying
Hamsey Green Primary School is committed to ensuring that pupils learn in a supportive, caring and safe environment, without fear of being bullied. Bullying is behaviour by an individual or group, repeated over time, that intentionally hurts another individual or group either physically or emotionally.
Advice on how to recognise bullying and how to help your child can be found in the attachments that can be downloaded from the bottom of this page.
If you're being bullied and would like to talk to someone in confidence right now you can speak to Childline on 0800 1111 or talk to them online (click here) – no worry is too big or too small.
Our anti-Bullying Policy is available on the School Policies page - please click here to go to the School Policies page.
Child Vulnerability and VR Technology - NSPCC
The use of VR technology is becoming both more affordable and as a result more widely available. This has itself led to an increase in users. The platforms that utilize this ground breaking technology, are in many respects an unknown to regulators and educators alike. Concepts such as multi-user spaces and phantom touch, in addition to the ability to access restricted portions of the internet, whilst being hooked up to one's physical body opens new avenues of concern. The NSPCC has recently commissioned both a report and study into the vulnerability windows opened by VR technologies. To find out more please follow the link below:
https://www.nspcc.org.uk/about-us/news-opinion/2023/over-75-of-people-believe-children-are-at-significant-risk-of-sexual-abuse-when-using-vr-technology/
Childline has published a page focusing on gun and knife crime. What it is and its potential consequences:
https://www.childline.org.uk/info-advice/bullying-abuse-safety/crime-law/gun-knife-crime/